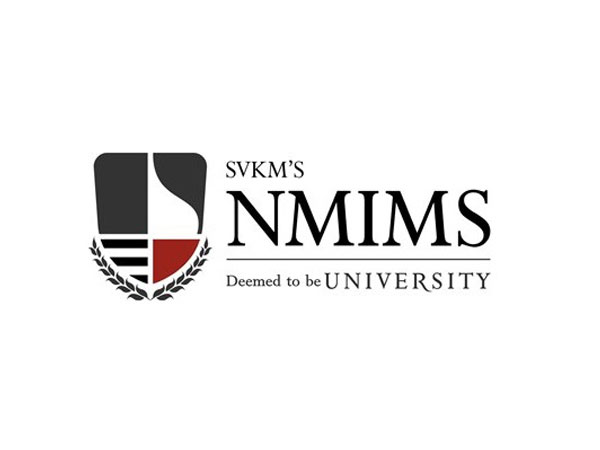 Narsee Monjee Institute of Management Studies
NMIMS Online MBA Bangalore
The NMIMS Bangalore is considered to be an independent university. NMIMS full form is Narsee Monjee Institute of Management Studies. The university has 7 campuses spread out across India and 17 specialized schools. Shirpur, Navi Mumbai, Hyderabad, Indore, Dhule, and Bangalore all have NMIMS campuses. Applications are accepted at NMIMS Mumbai for enrollment in its range of UG and PG programs. On the basis of the NPAT, NMIMS CET, NMIMS DAT, and NMIMS LAT, candidates can apply for these courses. The college is also accepting applications for admission to the Integrated M.Sc in Biomedical Sciences, MCA, M.Tech, and BTech 6-year Program. Visit https://www.nmims.edu to apply for admission to UG and PG programs at NMIMS. Furthermore, NMIMS Mumbai recently finished its placement process for the class of 2022, in which 130 recruiters took part.
With 17 specialized schools, more than 17000 students, and more than 750 full-time faculty members, NMIMS is regarded as a university. In addition to a few UG, Diploma, and PG diploma programs, the College offers a wide range of PG and Doctoral programs in Management studies, including the MBA, E-MBA, PGDM, and Ph.D. The NMIMS Mumbai, which is renowned for its MBA/PGDM program and is AICTE accredited, was ranked 25 by NIRF in the management category in 2022. The NBA, NAAC, AMBA, SAQS, and Bureau of Indian Standards all accredit NMIMS Mumbai's programs both domestically and abroad. For its 860 MBA seats, the Business School continues to receive more than 60,000 applications. Admissions at NMIMS Mumbai.
NMIMS Online MBA Mumbai Quick Facts 
Admission: NMIMS-SBM, Mumbai, offers an MBA with a 600-student intake for a particular session. In addition, the NMIMS Navi Mumbai campus offers key management programs with an enrollment of 60 to 120 students.
NMIMS Fee vs. ROI: The previous session's MBA program fee was INR 20.80 Lacs. The course fee might change for the incoming class of 2022–24. High placements result from the investment in tuition and other costs, providing the students with a high return on investment. NMIMS Mumbai Fees & Courses

High Placements: For its MBA program, NMIMS Mumbai Placement 2022 recorded an average salary of INR 23.07 LPA and the highest salary of INR 57.65 LPA.

NMIMS will only take into account first-round NMAT scores when shortlisting candidates for the CD-PI round of MBA admission in 2022. Candidates who pass the NMAT exam a second time are ineligible for the part 2 selection criteria.

A recent agreement between NMIMS Mumbai and Societe Generale, a renowned European financial institution, will support research into creating blended finances for various social sectors.

ABET Accreditation, "The Global Gold Standard for Quality Assurance in Technical Education," has been granted to NMIMS Engineering programs.
For the young achievers, NMIMS Mumbai offers admission to 179 Bachelor's, Master's, and Doctoral programs. The College accepts NMIMS CET, NPAT, NMAT, and CLAT-NMIMS LAT scores for its prestigious undergraduate, graduate, and doctoral programs. The institute has finished its hiring process for the academic year 2021–2022, and the highest CTC was INR 57.65 LPA, while the average CTC was INR 23.07 LPA. The highest salary increased from the previous year by 66.04 percent. Over 150 recruiters attended the event. Among the top employers were Aditya Birla Capital, EY, Capgemini, Cognizant, ICICI Bank, and numerous others. NMIMS Mumbai Placements can be viewed.
Top 15 Online/Distance MBA Colleges in India 2023
Faculty at NMIMS Bangalore
The NMIMS Deemed to be University has been developed in large part thanks to the faculty. The University currently has over 750 faculty members, who are divided among the following fields: management, technology, pharmacy, architecture, commerce, science, law, liberal arts, design, mathematical sciences, economics, hospitality management, performing arts, brand & advertising, aviation, agriculture, entrepreneurship & family business management. Over time, faculty members have published papers, given presentations at national and international conferences, and contributed to research.
Scholarships (NMIMS Bangalore)
Students who are economically disadvantaged and from general, SC, ST, and physically handicapped communities can receive financial assistance through the Central Sector Scheme of Scholarship for College and University Students.
Students who are above the 80th percentile of successful candidates in class 10+2 or an equivalent course, have a family income of less than INR 6 Lakhs annually, are enrolled in regular courses, and are not receiving financial aid from any other program are eligible. For the first three years following graduation, the scholarship rate is INR 1000 per month at the graduation level and INR 2000 per month at the postgraduate level.
In their fourth and fifth years of study, students pursuing professional programs would receive INR 2,000 per month. During a school year, the scholarship is paid for 10 months.   
The following awards have been given to NMIMS Navi Mumbai and our director, Dr. P. N. Mukherjee.
• Dr. P. N. Mukherjee, Director, received Asia's Education Excellence Award's "Best Director" honor.
Dr. P. N. Mukherjee was given the "Visionary Leader Award" by the Dewang Mehta National Education Awards.
On January 19, 2019, the Rotary Club of Navi Mumbai Sunrise held a ceremony for the "Vocational Service Excellence Award," and Dr. P. N. Mukherjee received one of the awards for his work as a management expert in the fields of TQM and supply chain management.
Dr. P. N. Mukherjee was the "Guest of Honor" at the Women's Day event hosted by the Inner Wheel Club of Navi Mumbai Sunrise. She was honored by Ms. Sandhya Sharbidre.
NMIMS Navi Mumbai won first place for making the most active contributors to Bisleri International Pvt. Ltd.'s "Bottles for Change" initiative.
Top MBA Specialization in India 2023
NMIMS Courses, Eligibility, Fees
Courses

Fees

Eligibility

MBA/PGDM

(44 Courses)

INR 3.04 L – 37 L

(for 1 year-5 years)

10+2: 45-60 %

Graduation: 50-55 %

Exams : NMATNMIMS – NPAT

B.Sc.

(19 Courses)

INR 3.5 L – 9.36 L

(for 3-5 years)

10+2 : 50-75 %

Exams :NMIMS – NPATSAT India

B.Pharma

(7 Courses)

INR 3.04 L – 20.1 L

(for 3-5 years)

10+2 : 45-50 %

Exams :MHT CETNMIMS CET

B.A.

(4 Courses)

INR 6 L – 13.56 L

(for 3 years)

10+2 : 50-60 %

Exams :NMIMS – NPAT

M.Pharma

(12 Courses)

INR 3.04 L – 10.56 L

(for 2-3 years)

Graduation : 55 %

Exams :GPAT

D.Pharma

(4 Courses)

INR 2.24 L – 3.04 L

(for 2 years)

–

B.Arch

(1 Courses)

INR 26.25 L

(for 5 years)

10+2 : 50 %

Exams :NATA

M.Arch

(1 Courses)

INR 11.3 L

(for 2 years)

Graduation : 50 %

B.E. / B.Tech

(39 Courses)

INR 6 L – 22.6 L

(for 4-6 years)

10+2 : 45-50 %

Exams :NMIMS CETNMIMS – NPAT

BBA

(10 Courses)

INR 1.02 L – 37 L

(for 3-5 years)

10+2 : 50-60 %

Exams :NMIMS – NPAT

B.Com

(6 Courses)

INR 2.5 L – 6.06 L

(for 3 years)

10+2 : 60 %

Exams :NMIMS – NPAT

M.Sc.

(11 Courses)

INR 2.04 L – 6.25 L

(for 2-5 years)

10+2 : 60 %

Graduation : 50-60 %

After 10th Diploma

(5 Courses)

INR 16 L

(for 3-6 years)

–

Executive MBA/PGDM

(3 Courses)

INR 4.5 L – 5 L

(for 15 months-2 years)

Exams :GMATNMAT

B.Des

(1 Courses)

INR 15.8 L

(for 4 years)

10+2 : 60 %

MCA

(1 Course)

INR 2.4 L

(for 2 years)

Graduation : 50 %

B.A. LL.B. (Hons)

(4 Courses)

INR 5 L – 10.1 L

(for 5 years)

10+2: 50 %

Exams:CLATLSAT India

M.E./M.Tech

(2 Courses)

INR 9 L – 10 L

(for 2 years)

Graduation : 60 %

Exams :GATE

BBA LL.B. (Hons)

(5 Courses)

INR 5 L – 10.1 L

(for 5 years)

10+2 : 50 %

Exams :CLATLSAT India

Certificate

(4 Courses)

INR 29.5 K – 1.51 L

(for 45 days-2 years)

Exams :XATCAT

BBM/BMS

(1 Courses)

INR 15.75 L

(for 3 years)

10+2 : 50 %

Exams :NMIMS – NPAT

BHM

(1 Courses)

INR 5.31 L

(for 3 years)

10+2 : 50 %

LL.M.

(5 Courses)

INR 1.27 L

(for 1 year)

Graduation : 50 %

Exams :CLAT

MPT

(1 Courses)

INR 6.54 L

(for 2 years)

Graduation : 50 %

Ph.D.

(9 Courses)

INR 3.76 L – 4.5 L

(for 3-5 years)

Graduation : 50 %

Exams :GATEUGC NET

PG Diploma

(3 Courses)

INR 26 K

(for 1 year-2 years)

–

B.A. LL.B.

(1 Courses)

INR 1.2 L

(for 5 years)

10+2: 50 %

Exams: CLATLSAT India

BBA LL.B.

(1 Courses)

INR 1.2 L

(for 5 years)

10+2: 50 %

Exams: CLATLSAT India
Introduction to the NMIMS Online MBA through Distance Education (Online) The NMIMS Global Access School for Continuing Education at SVKM offers a 2-year degree program in NMIMS Online MBA via online and distance learning. One of India's top-ranked online management programs that have received UGC approval is the NMIMS Distance Education MBA. Every year, thousands of students choose NMIMS Online MBA to continue their education because the NMIMS Online MBA program is consistently rated as one of the top 10 online & distance MBA courses by prestigious websites. The NMIMS Online MBA has already become very well known among working professionals and recent graduates in India, with more than 1.25 lakh students and over 22500 alumni. The fastest-growing institution in India offering Online MBA Program is NMIMS or Narsee Monjee Institute of Management Studies. NMIMS has a long history of academic excellence and offers a blend of innovation, technology, and wise investments in technological propagation. Recruiters and Students with an NMIMS in their degree are frequently treated with the utmost consideration by HR representatives of large corporations. Therefore, if you want to improve your chances of obtaining a good position in business management, the NMIMS distance MBA is among your best options.
Benefits of Doing Online MBA From NMIMS University
Over the past ten years, NMIMS Online MBA Program has built a reputation for itself, much of which has come from word-of-mouth recommendations.
Earned Certifications: NMIMS is the fifth-best institution in India offering best Online MBA Program in India , according to DNA. NMIMS has received additional prestigious accreditation in addition to DNA.
Case Studies: While many management schools rely on their theoretical frameworks, NMIMS is one of the schools that believes in giving students hands-on learning opportunities. The devoted faculty occasionally offers case studies to help students learn about management on the go, or in real-time.
Key Highlights 
A 2-year online MBA program with UGC and DEB approval is an NMIMS distance MBA.

A deemed university with NAAC A+ accreditation is NMIMS.

Numerous leading education websites and news portals in India place the NMIMS distance MBA at the top.

The NMIMS Online MBA Program is fully recognized by corporations and start-ups in India.

To help their students find employment after completing their Online MBA Program From NMIMS has over 500 hiring partners.

The NMIMS Online MBA Fees schedule is very reasonable. The cost of the NMIMS online MBA program per semester is as low as INR 35000* (prime) and INR 41000*. (pro). This article includes more details on this later on.

You have three payment options: monthly, yearly, and full payment all at once.

You must have a graduation degree with a minimum of 50% in order to be admitted.

The NMIMS Online MBA exam is administered online through Merit
Organization / University

NMIMS Global Access School for Continuing Education

Year of Inception

1994

Program Name

Online/Distance MBA

NMIMS Online MBA Duration

Minimum 2 Years- Maximum 4 Years

NMIMS Online MBA Specializations

Marketing Management MBA

Financial Management MBA

Management of Information Systems and Technology MBA

international trade management master's degree

Human Resources Management MBA

Supply Chain Management MBA

Management of Banking and Finance MBA

Operations Management MBA

Retail Management MBA

Supply Chain Management MBA

Rating

NAAC A+

Fee Schedule of NMIMS Online MBA

INR 1,44,000* for the entire course.

eligibility requirements

graduation with a 50% grade point average

NMIMS University Approved By

University Grant Commission (UGC) & Distance Education Bureau (DEB)

Presentation Mode

Web and offline (Study Material)

Admission Drive

January and July

Examination Slots at NMIMS

April, June, September, and December

Payment Facility at NMIMS

Loan & EMI

NMIMS Online MBA Examination Mode

Online Assignment and Online Examination

NMIMS Online MBA Placement

NMIMS have a network of 500+ hiring partners
Yes the Online MBA Program from NMIMS University is best in India as it offer High placement to their enrolled students and teach them Highly Practicle Approach.
One of the greatest options for working professionals and MBA candidates, NMIMS is one of India's top B schools with an NIRF Ranking of 24th in 2020 and the NMIMS Global distance MBA achieved a 4th Rank.
NMIMS is one of the few universities in the nation that have been given autonomy, and it has earned Grade A+ status and a 3.59 CGPA according to NAAC ratings. NMIMS Global offers a range of specialist courses that are carefully created for all-around growth. These MBA degree programmes are legitimate and actually highly desired by MBA applicants.
NMIMS NPAT 2023 Main Highlights
For various positions, different qualifications must be met. Candidates are therefore advised to confirm their eligibility prior to applying.

Authorities will also offer a correction period so that errors made while filling out the application form can be fixed.

Offline applications will not be accepted by the institute. Additionally, the application fee can only be paid online.

It is anticipated that the application process will start in January 2023.

Exam formats for engineering and non-engineering courses are different.
NMIMS NPAT 2023 Important Dates
The table below shows the tentative schedule for the NMIMS NPAT 2023 exam.
| | |
| --- | --- |
| Important Occasions | Dates |
| Notification of exam availability | February 2023 |
| starting the online registration process | February 2023 |
| the last day to submit an application | June 2023 |
| issuing of admission cards | June 2023 |
| Date of the test | June 2023 |
| A statement of the outcome | July 2023 |
| The counseling process has begun. | July 2023 |
Do you have any doubt regarding Exams, Colleges & Courses?
The best university in India, Narsee Monjee, provides distance learning in management studies through a mentor from the business world who will assist a student for two full semesters. Students benefit greatly from building networks in addition to advancing through exposure thanks to this facility. Additionally, NMIMS offers services for career advancement that connect students to the best jobs for a better transition. (The benefit of extensive MOCK interviews is also provided by the Career Assistance Service)
Don't set boundaries; the NMIMS MBA offers "Flexibility."
A working professional only needs a course that fits their lifestyle. Working professionals can set up their own timetables, schedule their study time around commitments to their families or jobs, and more with the NMIMS Distance MBA. The NMIMS Distance MBA makes your life simple by offering you a variety of modules that can be repeated or skipped if you are already familiar with the material.
Program focused on the industry to advance your career
The MBA program is about learning new things and expanding your knowledge of the industry in which you hope to work in the future, not just about adding a degree to your resume.
Notably, earning your distance MBA through Narsee Monjee will not only enable you to assess your current situation but also lay the groundwork for your future and equip you with the skills necessary to find employment in your chosen field.
To enroll in the NMIMS Distance Learning program, one does not have to give up their current job because one can easily study while working. This enables working professionals to learn pertinent information without sacrificing their current employee's work experience. Not to mention, the NMIMS distance MBA adds excellent brand equity to one's profile.
Learn more for less money.
If you plan to pursue an MBA, this can be a good place to start because the NMIMS Distance Learning program is reasonably priced. An MBA teaches you many things, but among them is how to manage your money. Consequently, you pay a very small amount to study at one of India's best business schools.
Don't hesitate; to enroll right away in one of India's top management schools. You can advance your career and develop in-demand skills with an MBA from NMIMS, which will increase your relevance in India's many different industries.
Eligibility For NMIMS Online MBA
Candidates for admission to NMIMS Online MBA must have completed their undergraduate studies at an institution of higher learning recognized for its quality and have earned an average grade point average of at least 50 percent.
Although it is not a requirement, the NMIMS faculty advises that students with some work experience pursue the management courses selected and provided by the school. Students will benefit from the work experience by getting hands-on experience with the material and applying it in the workplace, which will help them advance within the company.
Admission Process at NMIMS Online MBA
The application process for NMIMS Online MBA is are as follow:
The institute's website must be visited by students who want to register online. The cost of the application form would be approximately 1200 INR. Fall batch: 21st March and 18th September, Spring batch: 19th September and 20th March. Dates are arbitrary and up to the institute.
In order to improve their knowledge, students can also visit the campus in Mumbai and speak with the faculty there. to understand the management course they have decided to pursue. 
Additionally, admission counselors are assigned to particular students who are interested in learning more about the course. Students can get their questions answered and then make a decision.
The following documents must be uploaded or sent to the specified address by students who have chosen to enrol in the institute.
Include the following files:
copy of the birth certificate enclosed

Include a photocopy of your grade report from graduation and your 10+2 report.

Aadhar cards, passports, PAN cards, phone bills, driving licences, or copies of any bank account statements are acceptable forms of identification when none of the above is available.

Demand Draft for the first fee payable in Mumbai to "SVKM's NMIMS."

undertaking for any educational gaps and any reliances, such as backlogs and results that are awaited.

Include any documents related to work experience (if any). Please be aware that this is not a requirement for eligibility.

two passport-sized, coloured photos.
Online MBA Program Fees at NMIMS University
Fees for the NMIMS distance learning and online MBA programme start at INR Rs. 41,000* per semester or INR Rs. 144000* for the entire programme.

The cost of the NMIMS online and distance MBA programme depends on the student's choice of lecture delivery methods.
There are two ways to deliver lectures: pro and prime.
Pro: Students can view recorded lectures as well as live, interactive lectures when using the pro delivery mode.

Only recorded lectures are available to students in the prime delivery mode.

Prime+: With the Prime+ mode, students can select which live, interactive lectures they want to access.
For students, there are three payment options.
Option 1: Full Reimbursement

Pro Delivery: Rs. 1,44,000 in Indian Rupees

1,20,000 Indian rupees for prime delivery

Alternative 2 – Annual Payment:

Pro Delivery Mode: 77,500 Indian Rupees

Prime Delivery Mode: 65,500 Indian Rupees

Option 3 – Payment by Semester:

Pro Delivery Mode: 41,000 Indian Rupees

Prime Delivery Mode: 35,000 Indian Rupees
Additionally, students must pay an additional INR 1200 as an admission processing fee and INR 600 per subject as an examination fee.
Students may use the NMIMS loan facility to make payments. To use the service, you do not need to have a credit card.
You can use the EMI Facility if you have a credit card from HDFC Bank, ICICI Bank, Axis Bank, Citi Bank, Standard Chartered Bank, HSBC Bank, SBI, or Kotak Mahindra Bank (3, 6, 9, 12 months).
Ques: What courses are offered at NMIMS Mumbai?
Ans: The NMIMS Mumbai offers a wide variety of conventional, distance-learning, and part-time undergraduate, graduate, doctorate, and certificate programs in management, engineering, law, science, design, architecture, and business.
Ques: Is NMIMS Mumbai admission 2022 open?
Ans: B-Pharma MBA (Pharma Tech) admission to NMIMS Mumbai is now open; the application deadline is June 5. Candidate registration for the NMIMS NPAT 2022 is still open and will run through June 5. In addition, until April 24, NMIMS Mumbai is taking applications for its BDes program through its School of Design. Interested applicants can fill out an application form by going to the NMIMS website (www.nmims.edu/admission).
Ques: Does NMIMS Mumbai offer distance learning courses?
Ans: Yes, NMIMS Mumbai is home to a remote learning institution called NMIMS Global Access School for Continuing Education that provides several PG courses online.
Ques: How good is NMIMS Mumbai's faculty strength?
Ans: There are currently around 750 academic members at NMIMS Mumbai, who teach courses in a variety of subjects including management, technology, pharmacy, architecture, commerce, science, law, liberal arts, design, mathematical sciences, economics, hospitality management, and performing arts.
Ques: How good is the NMIMS Mumbai infrastructure?
Ans: The 12.13-acre NMIMS Mumbai campus offers a setting that is favorable to learning with all the necessary amenities and resources. This campus is adjacent to the domestic airport, the financial district, and corporate buildings. In addition to a library, dormitories, sports complex, labs, moot court, design studio, canteen, gym, theatre, and healthcare center, this campus is state-of-the-art and equipped with the most recent technology.
Ques: Does NMIMS deemed-to-be University provide a hostel facility?
Ans: The NMIMS Mumbai dormitory facility consists of two full-fledged dormitories and three rented residential homes in Mumbai, one for each gender (and managed by the university itself). Basic amenities including water purifiers, common areas, games rooms, mess areas, TVs, laundry facilities, security, and surveillance systems are provided in every hostel.
Ques: How can I apply to NMIMS Mumbai?
Ans: Candidates who want to apply to NMIMS Mumbai must complete the application form online and pay the application fee using a credit card, debit card, or net banking. Either the NMAT or NPAT is used to determine admission to the majority of courses. Candidates must fill out the application form online for other courses by going to NMIMS Mumbai's official admissions portal at www.nmims.edu/admission.
Ques: Which are the top recruiters of NMIMS Mumbai?
Ans: Occipital Tech, Nielsen, American Express, UnFound, Mudra Circle, Hero, Adidas, Tata, Amazon, Accenture, Goldman Sachs, HDFC Bank, MG Motors, and Godrej & Boyce are some of the top employers at NMIMS Mumbai.
Ques: Which foreign universities have collaborated with NMIMS Mumbai?
Ans: Collaborations between NMIMS Mumbai and more than 30 universities and institutions worldwide have been established. The Illinois Institute of Technology, The Stevens Institute of Technology, St. Martin's University, The University of Missouri, Kansas City, Western Sydney University, and Charles Darwin University are just a handful of the colleges and universities in the group.
Ques: Does NMIMS Mumbai offer scholarships?
Ans: NMIMS Mumbai awards 10 scholarships totaling INR 5 lakh to each deserving applicant accepted into the MBA Program. Scholarship eligibility for students accepted into the program will be determined by their NMAT results. The Central Sector Scheme of scholarships is also available to students seeking a degree at this Deemed-to-be-University.
Ques: What is the average duration of the NMIMS Mumbai courses?
Ans: While the length of other NMIMS Mumbai courses varies from two to five years, the MBA program is the Deemed-to-be University's flagship program and lasts for two years.
QUES: Why is NMIMS online MBA good?
Ans: The UGC-DEB has approved NMIMS Remote MBA, allowing it to offer online and distance learning. Additionally, NAAC g
QUES: NMIMS Online/Distance MBA Fees
Ans: The cost of the NMIMS online MBA program is INR Rs. 35,000. For two years, the cost is INR Rs. 1,20,000.
QUES: Why DISTANCE/Online MBA Is Good FROM NMIMS?
Ans: By building and strengthening peer and tutor connections through a range of events and campus involvement courses, NMIMS Distance Programs gives you the benefits of a traditional MBA. As a result, students will have the opportunity to interact with a variety of business professionals.
QUES: What are the Eligibility Criteria for MBA/PGDM at NMIMS?
Ans: Candidates who have completed the criteria for a degree and are awaiting results as well as those who are taking the final year bachelor's degree/equivalent qualification examination are also eligible to apply for NMIMS MBA/PGDM Admission 2023.
QUES: Is NMIMS University Recognised?
Ans: One of only 10 colleges in India recognized by AMBA for providing a good standard of education is NMIMS. As a result, management education at NMIMS meets global standards and has international recognition.
QUES: Does NMIMS Accept CAT Score?
Ans: Students are not subjected to the CAT at NMIMS. They have their exam, the NMAT, and the cutoffs for it are often around 230.
QUES: What are the application fees for MBA at NMIMS?
Ans: NMIMS Online MBA Fees Incurred INR 25,000 Per Semester
Do you have any doubt regarding Exams, Colleges & Courses?